I can't send nor receive lives via Facebook 👉 Update your game! More info
HERE!
💎️ New! Golden Path & Diamond Path! All the info
HERE!
/ / ⭐️ ⭐️ Candy Crush All Stars Tournament! Who'll be the UK's top Crusher?!
HERE!
🍬 New event in Candy Crush Saga: Olivia's Flavour of the Day!
HERE!
🏆🥇 Win Gold Bars and exclusive Community badges
HERE!
Poll: Are You Happy?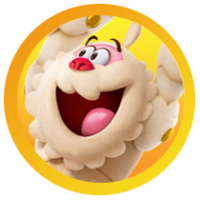 Bumper2019
Posts: 3,271
Legend
Are you happy with the changes to CCS announced on 28th February?
This is an anonymous poll, your vote will not be made public. Superstars, game Experts and Kingsters welcome.
I want to know how people really feel.
Poll: Are You Happy?
251 votes
I am happy that the changes improve the game for myself and others
I trust that the improvements going forward will compensate for the removal of features
I am happy to wait and see what improvements may come
I am unhappy with the changes and would like more information on what is to come during the year
I am unhappy with the changes and would like to see them reverted