🏆️
Candy Cup!
Find out everything you need to know
HERE!
🥳
Want to be a part of Candy Crush Saga's 10th anniversary?
Preview of what's coming soon
More Info HERE!
I do not like the new Candy Crush!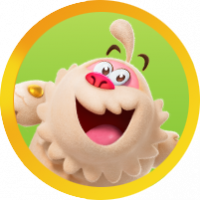 janaferr
Posts: 6
Level 2
I gave CC up for lent and it was a wise choice for me. When I did come back all of the boosters that made me feel successful are GONE! I have reached the end of the road multiple times by backing up and earning candies from the many levels that offered extra candies, building my Booster Bot by playing older levels, and restarting a game when I didn't like the layout. It's not as if I didn't give CC hours of time, but since you have taken away EVERY way to boost your game EXCEPT spinning the wheel, which lands on that pink wheel (which I have 75 of and don't need one more!) and getting your boost of the day I think I'll go back to my Lenten days. I may check occasionally to see if you have added back any of the things I mentioned, but otherwise I'm OUT! I spent $ twice this week against my own advice. Never again. It's sad that during THIS time in our world you are taking away instead of giving. Yes, I saw the free week but didn't participate. That was not enough!
Sad to see your choices!
Jana