🎙️ 📮 We have their answers!! Exclusive Q&A with our CCS Art Team
HERE!
🏆🥇 Win Gold Bars and exclusive Community badges
HERE!
// 🏖️ 🌟 Tiffi's Beach Games - Week 3: Sugar Stars Catching Contest! Share your daily position in the Leaderboard
HERE!
/ / 🗳️ 🏖️
Community Poll & Feedback:
Tiffi's Beach Games Week II - did you have fun playing ? Let us know
HERE!
/ / 📮 Week 1 🆚 Week 2: which one was better? Vote
HERE!
Fish not working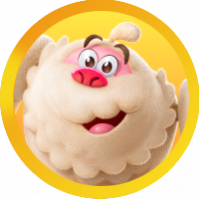 Ditte
Posts: 211
Level 3
So far this week with the new levels (soo much fun with the new BOT) I've had 2 levels where the fish didn't go for the jelly. First in 6968 where the fish didn't take the last jelly. Then in 6973 where again the fish went for empty squares (no jelly or candies where they went) instead of eating the last jelly. Maybe it's one of those exiting new features we hear so much about. This game really is turning into a joke!