🎤🚌 Music Tour Collection - Featuring the Jonas Brothers
More info HERE
Poll: What's your favorite Candy Crush booster? 🍭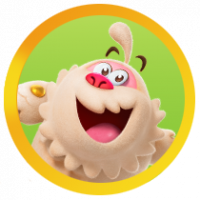 New to the Community? Sign up right here in only 2 seconds! 🍭🍭🍭
Hi everyone,
As you know of course, A booster (sometimes known as a power-up) is an item in the game that can be used to simplify the game play. They do this in various forms. Some boosters are activated via the screen before the game starts, others can be activated during the game play, while some are used as a consolation to prevent failure and retrying... 😃🍭
So i like you to vote for the best and favourite booster and tell me why you choose one of the boosters! for me all of them is my best but the most is Party Booster because it helps me so much to destroy everything in the board including jellie... it's sweet felling! and you? 😍
Let's see your delicious comment!
😀
Have a nice day! 😎
#StaySafe
Poll: What's your favorite Candy Crush booster? 🍭
23 votes
Comments