I can't send nor receive lives via Facebook 👉 Update your game! More info
HERE!
⭐️ ⭐️ Candy Crush All Stars Tournament! Who'll be the UK's top Crusher?!
HERE!
🍬 🗳️ What's your favourite Candy Crush Saga challenge?
HERE!
🏆🥇 Win Gold Bars and exclusive Community badges
HERE!
You rarely get any boosters. Why?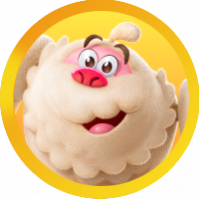 kevin72
Posts: 3
New Bee
Candy crush use to be a fun game. I've played for quite a few years and enjoyed playing. All of a sudden you guys have really taken all of the fun out of it. Use to be you could go back to easier boards and build your robot. Not anymore! Now if you do get lucky and build your robot it completely goes away after you lose 1 life. You rarely get any boosters when you start a board. No extra life spins. It's sad because now I can get on here and play 1 or 2 life's and I'm ready to quit. I know it's all about you guys trying to get more people to spend money. I think in the long run all that's going to happen is you are going to run off players like me. I'm trying not to delete but it's getting very hard not to.