🎤🚌 Music Tour Collection - Featuring the Jonas Brothers
More info HERE
Upcoming changes in Candy Crush Saga: Sugar Track, Build-a-bot, and more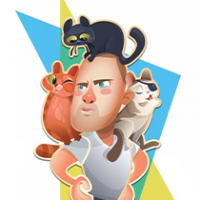 Hello Community and all Candy Crush players around the world!
We'd like to share some updates from the Candy Factory.
As the year progresses, in Candy Crush Saga we can now boast over 6000 levels and enjoy a multitude of sweet features and delicious bonuses!
The most recent addition to the Candy Kingdom is the Bubblegum Pop, but the hard work on producing sweet things does not stop here. We will continue working on even more exciting surprises that we'll introduce during the year.
To be able to add all these fun features we will need to do some spring cleaning in the game, which means that you may notice some slight changes:
Very soon, the Sugar Track and the Candy Pet are going to be taking a break in some games. Also, the Build-a-Bot feature will be getting an update which will turn up the challenge a bit by not charging the bot when playing previous levels.
We hope that you are as excited as we are for all Candy Crush newbies that are on the way, even though some old features will be missed. 
Have a delicious day and see you around the forum!
P.S. Check also my comment here.
Comments