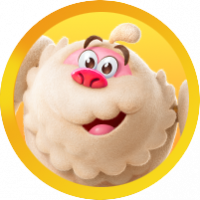 Ditte

Level 3
About
Username

Ditte

Joined

Visits

611

Last Active

Roles

Member

Points

281

Posts

201

Badges

22
Comments
(Quote) Several people in this thread need to chill/stop spamming.

(Quote) Not to defend King at all, but this weeks new levels on Windows 10 were pretty easy to pass. Nice to have an easy week without frustrations for once. And regarding F5. It might not always be because players aren't contributing. Lately…

(Quote) Very tired of all these posts/e-mails in my inbox! Most of them just saying nice,hello, good morning or something like that.

None of the "exciting new features" or improvements in my game. Just most of the good features gone......

(Quote) They're still talking about improving the game and features that come and go. I haven't seen many if any useful features coming. They've all seemed to be going for the past 6 months since "the Fix". And again my points aren't re…

(Quote) Improve the game? Features will come and go? For the past 6 months starting with "the Fix", NOTHING has been improved. Just all the good stuff been taken away! All we've gotten in return are cosmetic so-called "improvement…

(Quote) Yes I've had it all along.

Nope no Dexter. No BOT either, no spin for extra moves. I've got the daily calendar, booster wheel, daily win and Fab 5. And the telephone thing, which I'm not going to waste time playing and the scrolls.

I'm sick of this game! No BOT, no Space Race, no wheel for winning extra moves and fish are still not doing, what they're supposed to. In 7304 they don't touch frosting and waffles, only those pesky pink ribbons. And in 7320 they're completely usele…

(Quote) Thanks but I don't have/don't play through Facebook. And I'm waiting for new levels, not lives 🙂.

So annoying with all the test groups and not all people having the same game/features. I just wasted the 6 hour cb and wrap/stripe from the space race checking if I have the new levels, which I don't.

I don't really care about new designs. Would rather have all the good features that have been taken away back (Sugardrops, the BOT with 2 colourbombs and the ability to build it with old levels, "the Fix" un-fixed, the Fab 5 to register al…

(Quote) I've had the same problem for a few weeks. Most of my points don't register. I only get 200-350 points a week for loggin in every day and playing 45 levels using boosters.

(Quote) I agree. Don't care about cosmetics/socalled "improved" looks. I miss the old BOT with 2 colourbombs.

No Dexter/Space Race here either.

I have the version with 7000 points. But this week I've only gotten 145 points even though I've logged in every day and completed 3 episodes.

(Quote) Try watching a video of level 7116.

It's not a booster and it's not something you use and it's definately not as interesting as some people here think.