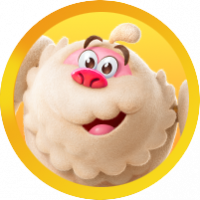 anoky

Level 2
About
Username

anoky

Joined

Visits

25

Last Active

Roles

Member

Points

32

Posts

13

Badges

5
Comments
(Quote) 
What? I would not change any OS for a game !Goodbye Candy the pitcher

(Quote) 
Stop, give up ! Keep for yourself your assumptions The game did not work properly under Windows 7, 32 and 64 bit since weeks. The screenshot of the configuration contained only information for the technical service.

Screen of June 15,2019 (Image)

Hello,To my surprise, discover that this morning  Sukanta Biwas  has sprayed almost all my scores from the charts above.But that does not answer my questionWhat are the conditions to be elected champion of a city? Well done ! but how do you get suc…

Fridays it is not allowed  :( (Image)

(Quote) 
 Tapez votre commentaire

(Quote) 
Le jeu se charge bien.Mais je n'ai pas accès à l'aide d'autres joueurs et je ne peux pas les aider. (Image)

(Image) My configuration /  The problem ???

Ok, google translation, they can also use it. it works well usually :)In addition, the game ask me Adobe Flash Player 11 ???? !!!Soon a me that I am blocked.

Problème identique, et aucun soutient efficace par le "support" de Candy Crush !