🌟 CCSS New event!
Help Kimmy build her new Booster!
⚡️
HERE
We are searching for Soda & Community Experts! Do you have what it takes?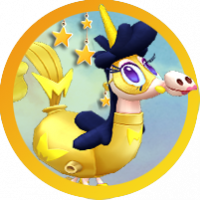 LadyRaffie
Posts: 1,988
Community Manager
Hey everyone!
We have spotted many great members of this Community in the last months and we want to make sure you get what you deserve! That's why, for the next months, we will be in the lookout for those members that stand out for different reasons:
You have Guides you want to share with the Community? Post them under Discussions!
You have Off-Topic conversations or games you would like to start to engage others? Go ahead and start them right here, in the Fun Area.
You want to help us help others? Go into Support and help others out. If you can also engage and create insightful comments that help build a Community, you are more than welcome to do it, again under Discussions. Our top players always appreciate the help and interesting debates!
What's in it for you?
The most important thing is that you'll be able to help us create a strong and engaged community! On top of that, as a sign of our appreciation towards you, we will give you the exclusive
Candy Crush Soda Expert badge
, along with Sweet Gold Bars every month, an Exclusive Signature and the role of Game Expert!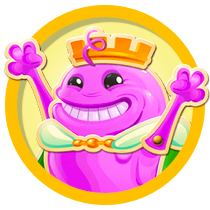 And how do I get tall of it?
As long as you are of great value to the community and you do any of the examples above, you will become a strong contestant for the badge and gold bars!
If you think you are worthy of it just come and comment below! Whenever a new Soda & Community Expert in town, we will make sure the person gets announced here in this very same thread. Our slots are limited so beware, this is a very exclusive role!
For any questions around this or any feedback, don't hesitate to comment below.
Cheers and hope to see many of you around here!
LadyRaffie