If you could change a thing in the game, what would it be? The Soda Team wants your feedback!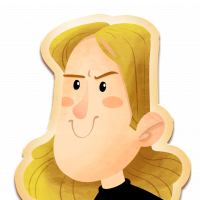 uxer
Posts: 8
Kingster
Hello dear players!
My name is uxer and I work as a UX Designer (see what I did there <--- 😏)on Soda. I would like to take the opportunity to ask you some questions about our game and how we can make it better, the plan is to post here from time to time and ask you some questions that we in the game team are curious about getting your feedback on.
So please answer as much or as little as you want all feedback is of really high value for us 😊 if you can explain why/why not that will help us understand even better.
The first question from the game team is:
If you could change one thing in the game what would it be?
Thanks in advance / uxer