Badge Level 4000 here- come and get it!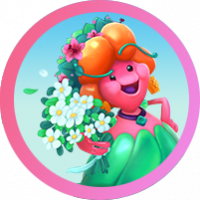 Lola_Pop
Posts: 10,153
Community Manager
No account yet? Sign up in 2 seconds!
🥇
Hey Soda pro players!!
Have you beaten level 4000? Oh wow, congrats! I think it's time for a new badge to wear with pride! 🤗
Take a screenshot of your map showing that you've passed level 4000 and post it below- and we'll add this wonderful badge to your profile!
Isn't it amazing? As amazing as your progress in the most Sodalicious game!!
Come and get it!!
Note that there can be a slight delay for the badge to be added to your profile- please accept my apologies for that!
🥇