🧊 Icy Season 🧊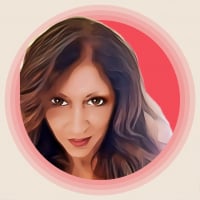 Nix66
Posts: 18,088
Soda Moderator
Hello Sodalicious Crushers!!

A new season is upon us! It's Icy Season!
Brrrrr! 🥶 Help free Candy town and it's beloved inhabitants from the freezing blocks of ice. They need your help to save the town's winter gift exchange after they've been hit hard by an ice storm. 😱 ( TIP: if you click on the Kimmy and Yeti frozen, you will be able to unfreeze them! )
🌟 How does it work?
Your challenge will be to complete different quests during the entire Icy Season. The quests will reward you with Soda caps (points) that will fill up your event progression bar. You can do more than one quest at a time, so get ready for some Sodalicious rewards!
Once the progression bar is full, you will be able to claim the rewards- and then you will have a new target for the next bigger rewards! 
🌟 What can you win?
You can win amazing rewards! From unlimited lives to Gold Bars! The prize list grows the more you play!  For this month, some of you will see every certain tier that the rewards are wrapped in a Wonderball! Isn't that so very Sodalicious? 
The Regular Rewards are free to claim once you unlock them by playing the quests. 
For Deluxe rewards, you might want to purchase and unlock the "Icy Season Pass" by clicking on the "unlock" button 
👉 Remember! You can only claim the prizes of those quests that you have already completed!
🌟 When does the event begin?
The event is open from the 8th December until the 9th of January
🌟 Who can play? 
The event will go live for those players who passed level 37.
🌟 Is that all?
No! For those of you who finish the Season early, you will see the Royal Path from the 21st of December on
Not only that but you all will get Bubblegum Hill from the 22nd of December until the 31st! 10 days of BGH non-stop!
And also, from the 1st of January until the 9th you will also see in your devices Bear Brawl!
Isn't that the most way to spend the holidays? 😎
🌟 The event is active but you don't see it?
It's occasionally possible that you'll know someone who might have the event visible in their game when it's not available to you. Do not worry! It's not faulty - it's just that with so many players, sometimes the fun is spread out a bit!
To keep the events balanced, manageable and visible to as many people as possible so everyone gets to try new things - The chances are you'll have another event when your friend doesn't, so rest assured you won't miss out on all the fun! Keep an eye on your notifications, pop-ups, and map buttons to know when you're good to go!
And since you are here, please share your thoughts and feelings on the following …
👉Did you enjoy the Icy theme?
👉What do you think about the quests and the rewards? 
👉Did you like to get some rewards in a Wonderball wrapped? 
👉 Is there something you love especially about it? Or something you don't like at all?
Then comment below! Your feedback is valued and may help improve the future seasons!
💫 No account yet? Sign up in 2 seconds!