Season May is here in two different versions, 🌪 Storm 🌪 and 🧽 Mischief 🧽.
Find out which story you have
HERE
🌸 Which season from January to March did you like the most?
Let us know!
HERE
Help us make Soda better 🏆
Let us know what you think about the feature Team Rankings
HERE
Am I the only one encountering numerous bugs in the program right now?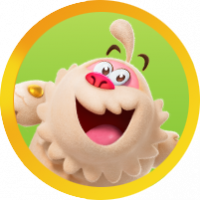 otchhc
Posts: 5
Level 2
In the last few days, I have experienced:
Being told that my team finished "baking a cake" and that I had been awarded enough lollipop pieces to make a whole lollipop, and then not having it available during games. It still shows only 1 piece, which is what I had before. This has happened both on my phone and my laptop.
Trying to create a King account and having the screen freeze and totally hang up the game after I filled in my info and hit the button to create the account. I had to close the game and reopen it, and still didn't have an account. This happened multiple times, so I finally started ignoring the points the game said I would get for creating an account. Finally today I decided to try again and I now seem to have an account. HOWEVER...
The whole time I am typing these comments, I am getting a message popping up every few seconds saying that I need to confirm my e-mail address and it says to "click here" to resend the confirmation e-mail. I've clicked on it a couple of times, but thing has appeared in my e-mail for over a half an hour. In the meantime these messages keep obscuring this box I am typing in.
I just don't get it. I have been enjoying Soda for several years now, and in the last few months it has gone completely done the tubes in multiple respects. Both in terms of bugs, and in terms of the game itself.