🏳️‍🌈 Pride Season - help Kimmy create a
Pride Celebration
in Rainbow Reefs
HERE
The June Tournament is on!
🏆 Share your score and get a badge!
HERE
💗 Which Soda feature do you love the most?
Let us know
HERE
Due to an issue with our servers, on the 5th of July
all Private Messages will be deleted and disabled.
Read more
HERE
Soda Saga Level 1392 Really????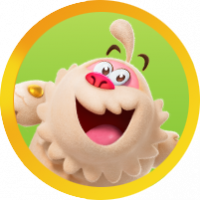 Glendieloo
Posts: 1
Newbie
Will someone PLEASE move me off this utterly ridiculous level. I fully realise that the game should be challenging but I don't think pointless is the right idea. I don't have the money to buy lives or boosters etc but coming on here several times a day to try to complete this stupid level is getting boring. BORING. It's bad enough nobody is receiving lives anymore, at least that gave a few extra goes each time. I'm going to have to consider dropping this particular game which is a shame because it's always been a favourite.
I'm losing the will to live here, please sort it out.