🏳️‍🌈 Pride Season - help Kimmy create a
Pride Celebration
in Rainbow Reefs
HERE
The June Tournament is on!
🏆 Share your score and get a badge!
HERE
💗 Which Soda feature do you love the most?
Let us know
HERE
Due to an issue with our servers, on the 5th of July
all Private Messages will be deleted and disabled.
Read more
HERE
Temporary issue with game crashing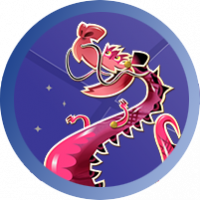 FluffyDinosaur
Posts: 496
Community Manager
Hi everyone!
We're currently experiencing a lot of instances of the game crashing. We're really sorry for the inconvenience - a fix has already been released but if your game is still crashing we advice you restart the game and see if it helps.
If you are still experiencing issues, please send us your:
Game version
PlayerID
What device you are playing on
And we'll investigate!
Thank you.