⛱ Drought Season - July and August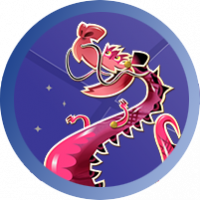 Welcome to Drought Season! The Soda Sea has dried up, surfacing many surprises from its depths.
🌟 How does it work?
Kimmy is ready to hit the beach but finds instead a desolating scene on a drained out Waffle Wharf. As she digs around, she finds an odd contraption. Is that... a straw?
Your task to help Kimmy is to complete different quests that will reward you with Soda Caps (points) that will fill up your events progression bar. You can do more than one quest at a time - so get ready for some sweet rewards! You will also have to claim the Soda Essence Token - which Kimmy will need in order to explore the Waffle Wharf.
🌟 Tip:
You can refresh your quests once every 6 hours
Complete the quests by playing new levels in Soda
🌟 What can I win?
You can win sweet rewards such as Gold Bars, Unlimited Lives, Boosters and even parts of the Super Sonic Lolly! If you choose to purchase the Deluxe Pass, you receive even better rewards.
🌟 Tip
The Regular Rewards are free to claim once you unlock them by playing the quests. 
For Deluxe rewards, you can purchase the Season Deluxe Pass.
👉 Remember! You can only claim the prizes of quests you have completed!
🌟 When will I see it?
This Season will run from Jul 14, 2022 - Sep 1, 2022
🌟 Who can see it? 
Players above level 37 will have the event active. 
🌟 The event is active, but you don't see it?
It's occasionally possible that you'll know someone who might have the event visible in their game when it's not available to you. Don't worry! It's not an error- it's just that with so many players, we sometimes have to spread the fun out a bit.
We try to keep our events balanced, manageable and visible to as many players as possible, so everyone gets to try new things. The chances are you'll have another event when your friend doesn't, so rest assured we'll always try to make sure you don't miss out on the fun! Keep an eye on your notifications, pop-ups, and map buttons to know when you have new content in your game.
Help us make the Soda Seasons even better by letting us know what you think.
👉 What do you think about Waffle Wharf?
👉 How do you like the art and the visuals of this season?
👉 What do you think about the quests and the rewards?
👉 Is there something you love, especially about it? Or something you don't like at all?
Comment your thoughts down below, we'd love to hear them!
👨‍👩‍👦‍👦 New to the Community? Register HERE in just 2 seconds.
Comments