☔️ Rain Season is here
- help Kimmy and Yeti in Waffle Wharf!
HERE
📝 Poll of the Month
- Why do you play Candy Crush Soda Saga? Let us know
HERE
🌍️ Where are you playing from? Let us know and claim your Kimmy World badge!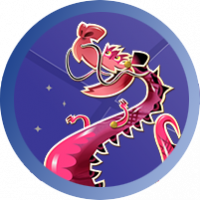 FluffyDinosaur
Posts: 799
Community Manager
👨‍👩‍👦‍👦 New to the Community? Register HERE in just 2 seconds.
One of the amazing things with the King Community is that you get to meet other players just like you from around the world. How many countries do we have Soda players in? Let's find out together!
Participate by sharing where you are playing from:
Comment which country or region you are playing from
If you want, share a picture of your country/region or your country/region flag
After you've commented you will receive the lovely Kimmy World Map Badge