(Bug Report) Soda Saga Background Appearing black sometimes.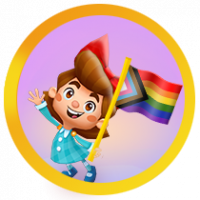 Hello.
I might be on the wrong page reporting the bug. So sorry about that. It should be on Support Team Page.
The Playing Game Background appears black. Either it is an issue with the picture file or it turns out to be this way. The other backgrounds seem to be fine. Like Kimmy's Candy Hunt for example or Rainbow Streak (previously Rainbow Road).
This bug appeared on my Samsung Galaxy S21 FE. Purchased on Dec 25, 2022.
It runs in Android 13.
The game was installed from the Google Play Store.
Thanks for helping me and the other people that encountered this problem. I hope it gets fix.
Answers