VOTE for your fav !
👑 BGH vs 🧸 Bear Brawl
HERE
NEW Season!
Harmony Season
🌈 🦄
HERE
NEW Feature!
Champions Streak
🏆
HERE
⚡️ New! Weekend Soda Challenge!🥤
HERE
Why is the video for getting extra 5 lives blocked!?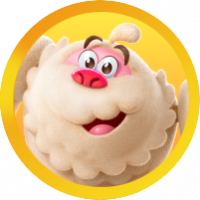 sofijamilosevic
Posts: 10
Level 2
I have been stuck playing hard level for several days. I finally spread the jam but still needed one more field. Knowing that after the video I will get extra lives I clicked it but the game just blocked, everything became black and restarted. This has already happened but I didn't react because I thought you will solve the bug. But now I'm really furious. Especially because I've already messaged you and recieved an email telling me to restart my phone! I mean... cmon
This is outrageous. I really hope you will fix this problem and make some compensation.
Thanks.