🌟 Soda Level 9000 badge!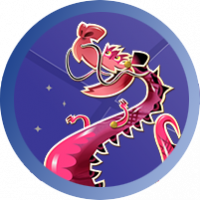 Hello Sodalicious people!
👋
Here you can get your level 9000 badge, if you made it here - you are truly a sweet player! 🍬
To receive the new Sodalicious Level 9000 badge added to your profile simply post a screenshot of your Soda Game Map below in the comments showing your avatar at or beyond level 💖 9000 💖.
🎉🎉 Huge congratulations to you if you reached this level, it's an accomplishment to celebrate!
No account? Sign up HERE
Comments