Leaderboards and summary of the special candies created - What are your thoughts?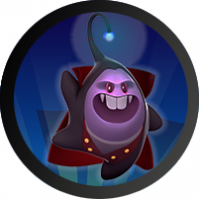 Xarly
Posts: 2,463
Community Manager
Hi everyone!
Today we would like to ask you all about these two features that were recently introduced to Candy Crush Soda Saga:
If you have seen one of these two in your game, we would love to hear your feedback!
We would love to know the following:
What is your perception of this feature? Are you aware of it and do you like it? If not, what would you improve?
Do you find Kimmy's messages nice and engaging? Have you ever shared them elsewhere? Do you find them motivational?
What are your thoughts on the summary of the special candies? Do you like knowing that at the end of a level and do you find that information useful?
If there's feedback around these features that is not included in the questions above but that you would like to share with us, please do it!
Always remember to remind polite and respectful when giving your opinions (House Rules can be read
here
).
Cheers,
Xarly

🍭 Play 
Candy Crush Saga
      🥤Play 
Candy Crush Soda Saga
         👭Play 
Candy Crush Friends Saga
🍮Play 
Candy Crush Jelly Saga
     🍏 Play 
Farm Heroes Saga