Season May is here in two different versions, 🌪 Storm 🌪 and 🧽 Mischief 🧽.
Find out which story you have
HERE
🌸 Which season from January to March did you like the most?
Let us know!
HERE
Help us make Soda better 🏆
Let us know what you think about the feature Team Rankings
HERE
💰️❌
Purchase issues on Facebook!
More info
HERE
Why did all my boosters dissapear??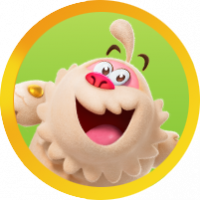 danabosman
Posts: 4
Newbie
I was playing the game like normal, but all of the sudden all my saved boosters dissapeared! I had around 80 of all of them and now its just 3 for all of them... i did nothing weird and i want them back since i purchased some and also collected a lot over the years. Is there a way to get them back?