New look on Android devices!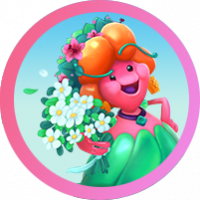 Lola_Pop
Posts: 11,813
Community Manager
Hello Diamond Diaries fans!
We have some questions for you today. The first one is: would you like to help us make the game better? If you answer "yes!", please keep on reading 🤗
With the latest release, we have changed the way you see the game on your screen if you're playing on an Android device:
And here are the questions that will help the Diamond Diaries Saga team:
💎 Can you spot the difference in the layout between these two pictures?
💎 Do you play on Android, and, if so, had you already noticed the change when playing?
💎 How do you like the change? Which version do you prefer?
💎 Have you encountered any issue due to this change? It can be related to accessibility or to any other topic 🤗
Just let us know what you think and we'll pass your feedback over to the game team!
Comments
Leave a Comment

💍 Download Diamond Diaries Saga
HERE!