🎉🐖🐥 Level 4000! Celebrate the release with us
HERE!
💪📱 Farm Harvest Master - Gold Bars & badges to win!
HERE!
Better use for magic beans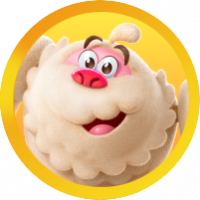 Momx5
Posts: 9
Level 2
If the magic beans are the thing that is given away the easiest, and the most often, why can't we use it for more than buying shovels and passing Rancid's levels?  If we are supposed to have so many of them, at least be able to use them to buy other companions.  Or, have better giveaways under the quests, as in more shovels, +1, and dogs to clear cropsies.
Leave a Comment