🍊 Win gold bars In maths with a difference 🍓
HERE
🐥 Beat the Superstar Contest is back in action 🐥
HERE
❄️ Farm Pass Frosty Season - How to Play!❄️
HERE
(ENDED) Win 30 Gold bars with your favourite spot to play Farm Heroes Saga 🤗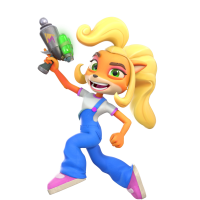 QueenMia
Posts: 12,335
Community Manager
☀️No account yet? Sign up here in 2 seconds to participate! 🍏
Howdy Farmers 👨🏻‍🌾Hope everything is well in the Farm!
Want to get some Gold bars? Well, here is your chance 🌟
👉 This week we would love to know what's your favourite place to play Farm Heroes Saga!
Is it your comfy sofa? Is it the bench in the park? Is it on the bus?! Or maybe in your bath?? You tell us!!
👇 Comment below for a chance to win Gold bars 👇
5 lucky winners will be picked randomly and receive 30 Gold Bars each... FARM-TASTIC 🍏☀️🍓
This is my personal favourite 😉👇Amelia knows 😉
Good luck everyone! Stay safe and happy 🍒
You have until Wednesday 20th of May, 13pm CET to participate!
You can read the Terms and Conditions here.
No account yet?
Sign up here i
n 2 seconds!
Leave a Comment