(ENDED) Caption the picture for a chance to win 30 Gold bars 💦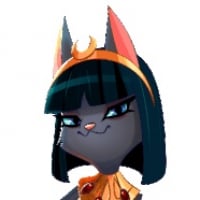 QueenMia
Posts: 10,092
Community Manager
☀️No account yet? Sign up here in 2 seconds to participate! 🍏
Howdy Farmers 🙌
t's contest time and this week we prepare something fun to activate your imagination! Ready?
👉All you need to do is Caption the picture below 🍒
5 lucky winners will be randomly picked amongst those who voted and commented and receive 30 Gold bars each!
🌟How to participate?
Simply comment below with your own version of what would be the best caption for this picture! It could be for instance "Did you see what I just did? I finished the level in one move!" or anything else.
You tell us!
🌟What's the prize?
5 players chosen randomly will receive 30 Gold bars each!
Good luck everyone and don't forget to have fun 🍒
You have until the Wednesday 3rd of June to participate.
Terms and Conditions here.
No account yet?
Sign up here i
n 2 seconds!

Leave a Comment