❓Exclusive Q&A - All you ever wanted to ask the Farm Heroes Studio!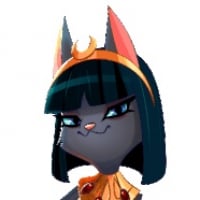 QueenMia
Posts: 11,037
Community Manager
🍏 No account yet? Sign up here in 2 seconds! 🥕
Howdy Farmers 🤗
Ever wondered what it is like to be part of the Farm Heroes Saga Game Studio or how the magic happens behind the scenes?
Do you want to know what our talented Kingsters do on a daily basis? How they come up with new features? How they create new levels? How they give life to our amazing cropsies and characters? What's life at the King office like?
Yes?
👉 Well, today is the day you can ASK ANYTHING to our Farm-Tastic Game Studio! Simply ask your question(s) by commenting below 👇👇
🍏How does the Q&A work:
You have until the 27th of July to post your questions below. Then I will close this thread and pass all your questions to the Team for them to answer. Replies will be published on the Forum around the 1st of August.
We will try to answer everything, but please note that this will depend on the nature of questions – we cannot reveal all our secrets 😉We appreciate your understanding!
Lastly, please do not post customer support or bug related questions in this thread – those usually require a thorough personal investigation and belong in support here.
No account yet?
Sign up here i
n 2 seconds!

This discussion has been closed.