❄️ Farm Pass Frosty Season - How to Play!❄️
HERE
🥇 WIN GOLD!! Guess the score 🥇
HERE
🐥 Beat the Superstar Contest is back in action 🐥
HERE
📊 Poll! Vote for your favorite Event in the game! Part 2!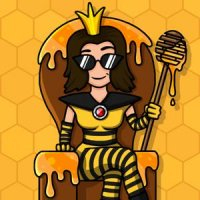 QueenB
Posts: 6,662
Community Manager
☀️ Sign up to Vote HERE! 🍏
Howdy Farmers!
As you know, Farm Heroes Saga keeps us busy with exciting Events and extra tasks for us to complete so we can earn super awesome rewards 🎁🎊🎉
Las week, we started a poll HERE to find out what is your favorite event in the game. We will continue this week with another 5 choices where you get to Vote for your favorite one.
So far, the Golden Egg is in the running of becoming the best event in the game followed by Bonnie with only one vote less.
VOTE for the one you like the best and comment below why you chose that particular event.
Let's find out which event gets the most vote this week:
Honey Harvest & Queen B
1,2,3 Grow
Episode Race
Treasure Chase
Weekly Challenges (Farm Challenges - Thanksgiving Challenges)
Have a Farmtastic day and see you around 👩‍🌾 🚜
Other Community Recommendations:
VOTE for your favorite Booster HERE
Feedback needed! 👉 How do you like the NEW Map?
🏆 Don't miss out on our Weekly Race HERE 
Win Free Gold bars HERE 😉
Vote for an Idea or share your Idea 👉 HERE 👈

📊 Poll! Vote for your favorite Event in the game! Part 2!
This is a public poll: others will see what you voted for.
Leave a Comment