❄️ Farm Pass Frosty Season - How to Play!❄️
HERE
Never heard a "Great!" when matching "opposite" cropsies (level 432 help)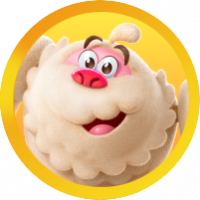 Evan_Lei
Posts: 243
Level 3
In levels 425 and 432, I was matching cropsies when I didn't see a "Great!" in the center of the screen, which is awful.
In level 432, this level has 4 cropsies, but require only two. I'm talking about colors, and when I match a green or a blue, and it came with a string of 6 or more consecutive matches, which a few of the consecutive matches were red and yellow (red and yellow are goal orders), not a single "Great!" sign was seen!
I was having help with the sheep in level 432.
Leave a Comment