🎉🐖🐥 Level 4000! Celebrate the release with us
HERE!
💪📱 Farm Harvest Master - Gold Bars & badges to win!
HERE!
🌾 Come to our Farm Spring Contest to WIN Badge🏅and Gold Bars 🏆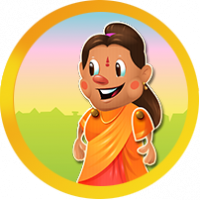 PummyRaj
Posts: 13,691
Farm Moderator
Don't have a Community Account? Sign-up right HERE 👈️ It only takes a minute!
👨‍🌾

Howdy Farmers

👩‍🌾
Spring Season is in the Bloom
🌹

🌹

April Rain Showers are growing pretty buds

🥀

🥀

to bring out beautiful May flowers

🌻

🌷

🌻



Here is the Spring Contest by our Farm Team, for you all to win this special

🎖️

Farm Detective
🎖️

Badge!

To win this special badge, all you have to do is find the objects in this below picture and give us the list of the items 🐥 🐇
Challenge
🙌
** Find all the objects that belong to FHS game;
2) Write the list of the items AND quantity of each individual item you found;
Rules & Prizes
✅
🏆️
** All the players who have commented will receive the Badge;
** First 3 players who finds all the items & writes down the list accurately, will win 25 Gold Bars (each);
** NO Need to use a Spoiler to write your answer;
Duration ⏰
You have until 13:00 CET of 7th May, 2021 (unless changed by our Farm Queen)
Hope to see you all having lots of fun in our Farm
🐥
🌸
🐥
Leave a Comment