👩‍🌾 FARM Harvest Master 🌾 👩‍🌾 — GET Exclusive Badges 🏅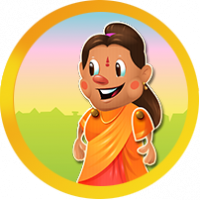 PummyRaj
Posts: 14,249
Farm Moderator
Don't have a Community Account? Sign-up right HERE 👈️ It only takes a minute!
Howdy Farmers 👩‍🌾 👩‍🌾. We know that you all love Badges very much!
Here is a Croptastic Challenge for you to win not 1, not 2, BUT 3 Badges for your Community Profile 🥇 🏅 🥇
So, what do you have to do to win these Badges?
Simple.... You will have to play 3 different levels and gain 250,000 points; 500,000 points and 1,000,000 Points. 🎖 You will win 3 Exclusive badges 🎖 with our favorite Farm Characters
🌟 Achieve 250,000 or more points and receive that cute "Choo Choo" Badge 🐥
🌟 Gain 500,000 or more points and collect this adorable Amelia badge 🐷
🌟 🌟 And all the players who achieve the Million or higher score will receive the prestigious "Farm Harvest Master" badge 🌟 🌟 with honorable Hunter 🐶
Challenge & Rules 💪 ✅
** You MUST play the levels from 100 and above;
** Three different levels for 3 badges;
** The screenshot where with winning score will ONLY be counted;
Prizes 🏆
** Everybody who achieves the required scores will win the badges 🏅
** At the end of the contest, we will randomly pick 5 Badge Winners and reward them with 25 Gold Bars each - ENDED!
Duration ⏰
You have until 13:00 CET of June 7th, 2021 (unless changed by our Farm Queen) - ENDED- Winners will be announced soon...
See you all in the Competition 📣 🏁 📣 🏁 📣
Leave a Comment