When can we erna some beans?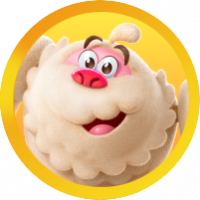 YvonnePollie
Posts: 12
Level 2
I get no extra games to win beans. I can buy to little help/tools to Come any further in the game....
It is no fun anymore 😢
Nice idea that teambuilding but how can you find friends to play with? I read many items here but no answers. Please help me!!!
I play it every day but de latest time you get now beans anymore...sometimes I have to wait for a week to have enough tools too win the leven.
Please help me!
Greetings YvonnePollie