👩‍🌾 🌾 Cropsie Challenge Tournament — Win Gold Bars and Badges 🥇 🥈 🥉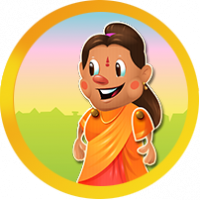 PummyRaj
Posts: 14,728
Farm Moderator
Don't have a Community Account yet, 👉 Please Sign-Up right HERE 👈. It only takes a minute!
Welcome to our Farmtastic "Cropsie Challenge Tournament" 🍏 🍏 🍏
This Tournament is a 5-week competition, where you can win Gold bars every week and Badges in the Final round.
Make sure to participate each week to take part in our Finals and win Exclusive Badge along with a grand prize.
How does it work?
There will be a task for you to complete every week - from Friday 17:00 to Friday 17:00 CET;
We will be following CET time zone, basing on the King Community office location;
Once a new task starts, the old one closes and you cannot take part in the old quest;
The last quest will be as shown below map — it is "Grand Finale" week 🙌 🙌 🙌
Make sure you don't miss any week, as all the competitions are inter-linked 😉 😃
What are the Prizes?
Each week, 3 players will win 25 Gold Bars each;
The final week will be the Grand Finale - in which 3 of you will win 50 Gold Bars along with Badges;
The badges will be revealed in the Final contest 🥇 🥈 🥉
Where to find the Quests?
I will make sure to post a link here - every week once it goes live. So that, you will find it without missing 👍
More details about the task(s) will be provided in each challenge.
Are you excited and ready to go? I sure am 🙌 🙋‍♀️
—> Week 1 — Quest One is here
---> Week 2 --- Quest Two is here
---> Week 3 --- Quest Three is here
---> Week 4 --- Quest Four is here
---> Week 5 --- Grand FINALE is here
If you need any clarification or assistance, we will use this Main thread to talk. So, please feel free to post your comments or Questions here 👇
When is the Challenge starting 🤔 🤔 In few hours 👩‍🌾 👩‍🌾 Get your Shovels and Tractors ready and set to go 🚛 🚛
All the Very Best dear Farmers 🌻 🌻 🌻

Leave a Comment