🌾🥕 Cropsie Challenge Tournament — QUEST - ONE🥕🌾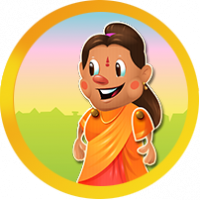 PummyRaj
Posts: 14,728
Farm Moderator
Don't have a Community Account yet 👉 Please Sign-Up right HERE 👈 It only takes a minute!
Hello dear Farmers 👩‍🌾 🧑‍🌾 Are you ready for the first challenge?
Instead of "Beat my Score" this is "Beat my Cropsie 🥕🥕🥕 Count" contest
I will post a Cropsie picture below and all you have to do is play a level and post your count of that Cropsie.
Yes! You guessed it 👍 This week, it will be yummy & healthy Carrots 🥕🥕🥕
🎮 How do I participate?
** Collect more Carrots than me and post that screenshot here;
** You will also have to post a screenshot of your level board when you are at last move;
** It does not affect your winning chances if you won or lost the level.
👉 Some tips:
You can play at any level that is possible for you. But, I would stay away from the first 50 levels, as there aren't many moves and Cropsies goal will be very less;
Make sure to take a screenshot before Cropsies leave the Game board.
🎁 Prizes:
3 winners will be chosen randomly in this contest and will be awarded 25 Gold Bars each!
📜 Rules:
Each player can have 5 chances to post their Cropsie count along with the level board.
Each Farmer's higher count will be taken into consideration for the win.
Do not cut OR Edit anything from your screenshot.
AND you can add your user name to the board.
⏳ Duration:
This contest will end next Friday, the 6th @17:00 CST and a new task starts.
All the Very Best 👍 🥕 👍 🥕 👍 🥕
This discussion has been closed.