🏖🌞 Farm Pass Summer Season 🤽‍♂️🏸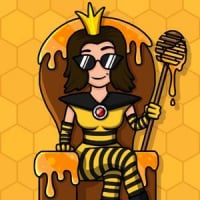 QueenB
Posts: 10,553
Community Manager
Don't have a Community Account yet, 👉 Please Sign-Up right HERE 👈 It only takes a minute!
Bzzzzzz... 🐝🐝🐝
Summer is here and so is Farm Pass Summer Season 🏸🤽‍♂️🏖💦🌞
Here is Your chance to collect FREE boosters just by playing your favorite game! Join this amazing Farm Pass Summer Season challenge and let us know what you think about the event.
👉 How to Play?
You get points by beating New levels. The fewer tries it takes to beat a level, the more points you get.
Tip! Super Hard levels provide more points! 
👉 What are the rewards?
Farm Pass has 1 progression path with 30 tiers in which you can unlock Free rewards and the Premium option (Golden Pass) which is optional.
👉 How long does the event last?
You have until the 30th of August to complete and collect your rewards!
👉 The event is active but you don't see it?
It's occasionally possible that you'll know someone who might have the event visible in their game when it's not available to you. Don't worry! It's not faulty - it's just that with so many players, we sometimes have to spread the fun out a bit.
To keep our events balanced, manageable and visible to as many people as possible so everyone gets to try new things.
The chances are you'll have another event when your friend doesn't, so rest assured we'll always try to make sure you don't miss out on the fun! Keep an eye on your notifications, pop-ups, and map buttons to know when you're good to go!
🎙 The developers would love to hear what you think about the event and how it can be improved.
👉 How do you like the theme? 
👉 Are you happy with the rewards?
👉 What would you like to see differently? 
Comments
Leave a Comment