A POLL about Lives in the TEAMS / from Team Members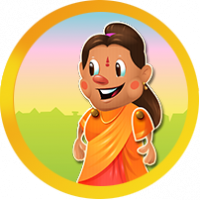 PummyRaj
Posts: 14,728
Farm Moderator
Don't have a Community Account yet, 👉 Please Sign-Up right HERE👈It only takes a minute!
Howdy Farmers 👩‍🌾 👩‍🌾
I have recently noticed that the lives I have received from my Team members are turning into Magic Beans.
I did not really like that 👎 as I need lives to play my game 🌾 🌾
And, I liked it when we had "Honey Harvest" feature. The lives sent by our Team were being saved till we use them.
Please vote for an option and explain why!
So that, the Farm Studio can listen to us and bring the change we need in the game 🐥 🐥 🐥
Thank you Farmers 👩‍🌾 👩‍🌾 👩‍🌾
A POLL about Lives in the TEAMS / from Team Members
This is a public poll: others will see what you voted for.
Leave a Comment