👉 Beat the mod week six! 👈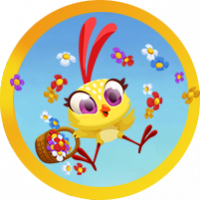 Lady_Choo
Posts: 14,971
Farm Moderator
Not a community member yet? Sign up here and take part!
Good afternoon farmers!
Are you all excited and ready for this weeks beat the mod challenge? Do you have what it takes to beat us and to win an EXCLUSIVE badge?
Just as a reminder of what you are working towards this is it !
The level you need to beat this week is hopefully low enough for everyone to have a go
It is Level 59! A super hard level it says but I managed to get the third star I needed.
This is the score I got ⬇⬇
You may use 3 shovels only this time like I did. So no colour collector boosters or anything else.














👩‍🌾The prizes?
First place with the highest score gets 50 gold bars and our exclusive badge!
Second and third places for those higher scores will win 25 gold bars each!
👩‍🌾 The rules
You can enter five times
Each entry must have a screenshot showing your starting board and your final score (so two screenshots in the one post) Boosters MUST be visible in the screenshots
Boosters can be used as long as its no more than 3 shovels if struggling
No other boosters are to be used and no extra moves to keep it fair
Badge and first prize can only be won once, if a previous winner gets first place again, the prize will be moved to the next highest score. Previous winners can take part for 2nd/3rd place or just for fun if they've won those prizes before to keep it fair for everyone.
You have one week to beat the challenge
👩‍🌾 How long does it last?
The challenge will last until 5pm CST Next Monday (20th) and the winner for this challenge will be announced as soon as we have double checked all entries
Terms and conditions of the contest
Good luck everyone!!
Leave a Comment