🔧
Temporary connectivity issues!
More details
HERE
🍓1-2-3 Grow - Grow your own Cropsie and collect a Badge 🥕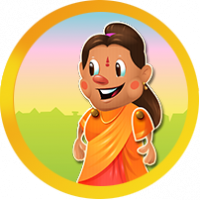 Howdy Farmers
👨‍🌾
👨‍🌾
We love our Farm and we love the Community! Even more, we love the Badges we can achieve in this Community
🏅
🏅
🏅
So, here is another chance for you all to win a Badge as well as some goodies.
Most of you have the 1-2-3 Grow your Cropsie event in your games. All you have to do is post a comment and show us a picture of your finished Cropsie.
That's it. Not much effort, right? And, not hurting your fingers with the rush of taking screenshots either. Would you like to take a look at the cute badge?
Let's start farming right away and help that Cropsie to grow bit by bit 🍓 🍏 🌰 🍋 🥕
See you all in a bit
🐥
Don't have a Community Account yet, 👉 Please Sign-Up right HERE 👈 It only takes a minute!
Comments
This discussion has been closed.