🏁 👫 Live Now - Team Leagues!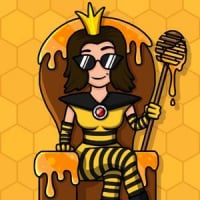 QueenB
Posts: 9,303
Community Manager
A new Team Leagues season has begun🍃🍂
Start your Tractors Farmers, and get ready to compete against other Farm teams for the chance to be at the top of the leaderboard!
👉 How to Play?
Collect enough Team Leagues points in order to finish at the top of the Leaderboard to get rewards and get your team promoted to the next rank.
The Leagues will consist of 5 stages:
1-Scout
2-Tenderfoot
3-High Ranger
4-Second Class
5-First Class
Each stage will have different prizes, the higher the stage the better the prizes (only the top 5 teams will receive the rewards)!
The goal is to get you and your team to progress to the next stage to win more and better prizes 😉
👉 How does the Leaderboard work? 
Each stage can hold up to 15 teams, except for stages 1 and 5 (which can hold up to 10 teams).
The top 5 teams of each stage (except the final stage) will be moved to the next higher stage (next time the event runs).
The bottom 5 teams of each leaderboard (except the lowest stage) will be moved down one stage (next time the event runs).
The middle 5 teams in Stages 2, 3, and 4 will stay in the same stage (next time the event runs).
Team leaderboard:
Each team will have its own team leaderboard that will show how much each member contributed.
For the Top 3 contributing members there will be rewards given out as well.
👉 How to collect points?
You have to pass NEW levels in order to earn points.
Those points will be automatically counted collectively towards the team's score.
You can also play old levels and get points ONLY when you have improved the star rating.
👉 Don't have a Team yet?
Not to worry! Once the event is live, you will get a notice and a chance to join one!
Do you think you and your team have what it takes to take the leaderboard? Let the game begin and good luck to all of you 🚜🚜
🚨PS! Not everybody has access to this feature as this is still being tested so only a group of players will have it. Don't worry, if you don't have it this time you will get a chance to test this in the future as long as you always make sure your game is up to date!
Don't have a Community Account yet, 👉 Please Sign-Up right HERE 👈. It only takes a minute!
Leave a Comment