Let's stay apart, but play together!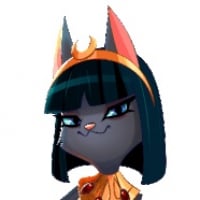 QueenMia
Posts: 12,984
Community Manager
🤠 No account yet? Sign up in 2 seconds 🥕
Howdy Farm Community! 
We want to bring you some joy, fun and distraction to smash through the hours and also bring our Farm-tastic Community together through our passion for the game. 
This week, we will be sending you a '24 hours of unlimited lives' gift in the game that you will need to claim. We hope that these little extra treats will help you level up. 
👉How many levels do you think you can beat this week?
Don't hesitate to share your success with us!
We hope this helps, even if it's just a little bit.
#PlayApartTogether
🍒
____________________________________________________
Please note:
Update to the latest version of the game needed.
The Unlimited Lives offer is available to those who play on mobile devices
The Unlimited Lives are accessible only on one device, if you have two devices connected to the same game profile.
You can enjoy the Unlimited Lives offer while playing offline, but will need to connect to receive them.
If you're a new player, Unlimited Lives will begin on the 2nd day of gameplay.
The Unlimited Lives offer is valid only for players who have been active in the past 365 days.
This discussion has been closed.