🥕🍏🍓💧 Harvest your level 4000 badge!
HERE!
💪📱 Collect your Farm Harvest Master Badge!
HERE!
🧐 Guess the score and get a chance to win Gold Bars!
HERE!
🌈 Collect your Rainbow Love Badge❤️
HERE!
Join us over the Rainbow Bridge 🌈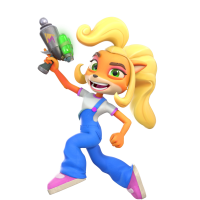 QueenMia
Posts: 12,856
Community Manager
🍏 No account yet? Sign up here in 2 seconds! 🍏
Howdy Farmers!
Pssst... There's something new and colourful in the Farm! So hurry and join us over the Rainbow Bridge for some fun 🌈
👉 How to play?
Collect as many cropsies as possible to win Farm-Tastic Rewards!
The event will run from midnight EDT Tuesday 21st July to 23:59 EDT Thursday 23rd July, so hurry up!
👉  Want to help us help you? Please, let us know what you think!
Do you like this new type of event? Do you like the challenge and the rewards? Don't be afraid to give us plenty of details!
That would mean a lot to us and help us make the game even better 🙌
So what are you waiting for? 1, 2, 3, let's collect cropsies 🤗
Happy playing everyone and don't forget to have fun 🍒
Important:
Rewards will be given the day after completion.
Only Cropsies specified to clear a level count towards the total, other matches won't count!
Please note that at the moment, the feature is not only available to everyone as our Game Studio is making sure it works smoothly. But don't despair, it will probably be coming to your game at some other time!
No account yet?
Sign up here i
n 2 seconds!
Leave a Comment