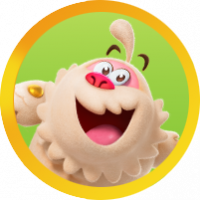 Germano_

Level 3
About
Username

Germano_

Joined

Visits

236

Last Active

Roles

Member

Points

211

Badges

40

Posts

89
Comments
How do I get quickly to Level 262 from Level 8940?!

Inside my egg I found a (Spoiler)

I wish it were (Spoiler) 😁

My contribution to week 3

Not as strong as many other players 😥 I do not know how they can play so easily... 🤔

Hello everybody! Big fan of Crash Bandicoot since I used to play it with my little brother many years ago 🌼 I wish I can revive those beautiful moments again.

This is my screenshot for Week 2. The image does not show if this is an Ingridient Level. Are you going to check them all? Good luck ☘️😁

My contribution to a Hard Level.

G I are the two correct options. bye Germano

Hello @QueenMia I had some problems in getting the event but after various attempts exiting and logging in again, it finally appeared! thanks ciao ciao

Hello! Thanks for the precious gift 💝 Is there a way for checking all the badges that one has collected so far? Have a sweet week 🍭

Hello @QueenMia With Tiffi Summer look, I gor to 50 carachters in my scrapbook! Yeah Have a good week!

Hello @QueenMia The changes made were great. Making the deliveries count even if the level is not completed, helped a lot. You may play one level over and over again just for completing that delivery. I understood this quite late, so I kept playing as for the first edition. So I finished soon the available levels. In my…

Hello @little_kay On the Iphone you have 3 chances to play each level of the event! I do not know if on other platforms this is different. Ciao 👋🏻

So. The Dachs Deliveries event is out again. We send a lot of feedbacks in the previous event, but nothing has been changed. Same problems: no one seems to be playing with you (or just one person); very difficult challenges since you play alone (you may need dozens of new levels); it applies only to new levels (so most…

Hello! This is the way the calendar events work: you play only one level a day. The countdown is just for the week ending. So if you play all your 7 levels, at the end if the week you get a prize. Then you move the following page of the book (see the picture). You play like this for another week and the a third one.…

Please. Do not be dramatic. Personally I played in some events and not in others. So I guess it is not correct saying that there is a "special group" of people getting all events. I understand that it could be frustrating since you like the game; but this is what happens In the end, it is only a game. Enjoy it! Have a nice…

Hello! I have only 49 stickers available while I see other players have 52. This is strange since I never missed any event. Maybe I simply did not get those events on my phone; I understand that sometimes this happens and it is a King's decision 🤷‍♂️ Anyway, here goes my scrapbook

Same for me: quite easy to pass. I was also lucky to get a color bomb and coloring candy and crush everything! 😊

Hello @MightyWolf you forgot to mention that this is the Android version of the game. There are not updates for the iOS yet. Have a good game!

Oohh I am one of those who did not get the event 😓 Enjoy it, lucky ones! 🍀

Hello @PummyRaj I happen to go back to that level and play with three different characters (Tiffy, Odus, Misty). It seems that the problem was solved. Maybe with the following versions, the bug was fixed (consider that level 3123 was quite some time back for me, since I am at 3300 now). But I am happy if other players can…

Hello @PummyRaj; no problem in giving feedback. The level simply stopped working when you you got to zero movements. But instead of closing or asking you if you wanted to use some gild bara or not, nothing happened. The only option was using the "step out" button and eventually restart. The strange this was that all other…

I am afraidI will not be able to play this event 😖 For some unknown reason, I have been playing levels that were not supposed to be released. I reached level 3300 and then I was sent back to level 3280 with the "under construction" sign. I hope this is one of those external events that you can play even if you do not have…

I had the same problem and it could be solved with the standard trobleshooting rules. I finally could pass the level so I do not know if the problem was solved or not. Good luck 🍀

You too, @QueenMia I would like to participate, but I can't. Yesterday I was at the top of the levels (3.300) waiting for the release of new levels that usually come on Wednesdays. This morning I had a bad surprise: no new levels and it seems I also lost 20 levels. I am back at 3.280.. I do not know what happened 😓

I guess a new event is coming with a lot of ice cream for refreshing our summer! Well... I leave in the southern hemisphere and it is winter here ❄️. But I may join my friends in their summer spirit ☀️ and bring the ice 😁 Enjoy your holidays!

Thanks @QueenMia No major issues for me. I could pass my levels anyway. It was only "strange" this change in Red Rabbit powers. Have a good day!