We want to hear from 👉 YOU!
HERE
We want to hear from 👉 YOU!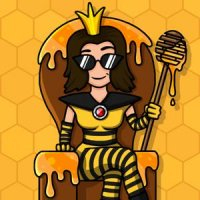 QueenB
Posts: 6,636
Community Manager
🍏 Want to participate? Sign up HERE in 2 seconds! 🍅
Calling on Farm Heroes Super Saga fans!
Here is Your chance to speak about what your favorite game.
We want to hear what you Like or Dislike about the game. It can be a favorite booster, a character from the game. Or maybe a Game Mode you enjoy playing?
Maybe there is something we use to have in the game but is no longer available and you want it back? Or perhaps a feature that could be improved?
It could be anything, just share how you feel about the game by commenting below 👇
Your comments will go straight to the team that works on the game, so this is your chance to maybe make a difference 😉

Wait, there is more...
We will choose 5 random comments who will get 20 Gold bars in their Farm Heroes Super Saga game.
What are you waiting for? Shoot us with everything you got
😉
The random winners for the 20 Gold bars will get announced on the 11th of December
🤗
Terms and Conditions here.