POLL - Plum Cropsie OR Water Cropsie 💧 🫐 💧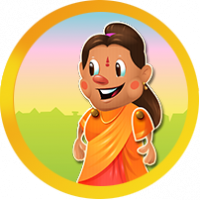 PummyRaj
Posts: 18,163
Farm Moderator
🦋 Want to play Farm Heroes Super Saga? Download it from your app store HERE 🦋
Hello dear Super Farmers 🤗
Out of all Super Cropsies, which is your most favorite Cropsie? Personally, I am very fond of Tomato Cropsie, then it is Water Cropsie. It looks so chubby and cute when it is bigger
I wanted to see which Cropsie you would choose if there is a POLL between Super Plum Cropsie and Super Water Cropsie 🤔 Hence, I have created this Poll 🤩
Let's see which Cropsie gets more votes 🗳 ⬆️ 🗳
What to do?
Vote for your favorite Super Cropsie and tell us why it is your favorite;
Is there a Reward?
Absolutely! Once the Poll ends, the Cropsie that receives most votes will be awarded as a badge to ALL voters 🤩
Duration ⏳
This Poll will close at 18:00 pm (CEST) on 25th September, 2022
👨‍👩‍👧‍👦 🍍 New to the Community? Register here in just a minute 🍍😍
POLL - Plum Cropsie OR Water Cropsie 💧 🫐 💧
This is a public poll: others will see what you voted for.
Leave a Comment