(ENDED) Calling out ALL our SUPER Farmers 👩‍🌾 🍅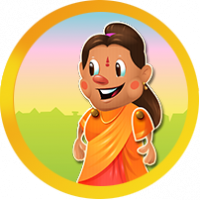 🍅

Want to play Farm Heroes Super Saga? Download it from your App Store HERE 

🍅



Hello dear Super Farmers
🤗
It is time for another Fun Discussion in our beloved game Community
😍
Once again, it is going to be very simple and easy contest!
I would like to know how far you have reached in the game 🎮🧩 to receive this lovely "Proud Super Farmer" badge
🥉
To achieve this badge, all you have to do is post a screenshot of your game map to show me how far you have reached in the game.
You can also choose to show me a screenshot of your favorite episode - but, it should be an episode that you have already played 😉
This is one of my favorite episodes... The lovely background and the temple kind of building the middle of it, the flowing stream, the cute Pear cropsie enjoying the nature
😍
Come on down and share your game progress and collect the badge
🍐
🍅
🍐
We have another surprise for you 🤩 5 Super Farmers will be randomly picked and rewarded with 2 Garden Glove boosters 🧤
Who will be those 5 lucky Farmers?


You have until 21st November, 2022 - 18:00pm CST (Spain)
Other timings : 12:00pm USA EST & 17:00pm GMT
Terms and Conditions here.
👨‍👩‍👧‍👦
🍋

Don't have our Community account yet?

👉️

Please Sign-Up Right HERE

👈️

It only takes a minute

🍋



Comments
This discussion has been closed.