🍅 🍐 How many Super Cropsies can you collect 🍐 🍅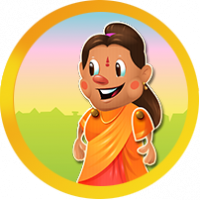 Hello Super Farmers
🤗
Here comes a brand new contest for you all to take part while having fun
Since the Farm Heroes Super Saga game is all about "Super Cropsies", I would like to see how many Super Cropsies you can collect 
🍐
🍎
🍐
Task📌
Play levels and collect as many Super Cropsies as you can 🍅
Rules📜
As usual, please post a screenshot of your map first to show me where you are in the game as of now;
You can play / replay from Level 51 and above only;
You can play up to 25 levels;
Each level can be played only once;
If you are playing old levels - you must win the level with 3 stars;
If you are playing new levels, achieving 1 star is also enough;
Few things to remember🖇
Take screenshots of your Super Cropsies only after 6th move;
Your level board must have at least 4 Super Cropsies;
Your Super Cropsies must have 6 or more points on them;
You must post 2 screenshots of each level --> the level board with 4 or more Super Cropsies present on it; and the winning score with level number and score clearly visible;
Rewards🏆
This time, the rewards will be depending on the Cropsie amounts that are collected. 
Highest Super Cropise collector will receive 40 Gold Bars;
2nd Highest position will receive 35 Gold Bars;
3rd Highest will receive 30 Gold Bars;
4th highest position will receive 25 Gold Bars;
5th place with a reward of 20 GB;
Note: Moderators will not be considered for Gold Bars rewards!  The ranking will automatically be passed on to the next placement.
Extra Extra🥇
Everybody that has collected at least 10 Super Cropsies will earn our Super Cropsie Collector badge
(Badge will be sent out towards the end of the contest)
Duration⏳
The contest will stay open for 4 weeks - till June 16th, 18:00 CEST (Spain);
Other timings : 12:00 p.m. USA EST and 17:00 GMT
Terms & Conditions Here
🍅 Don't have our Community Account yet? 👉️Sign-Up Right HERE👈️ It only takes a minute 🍅
Comments
Leave a Comment