🏆QUESTS - QUESTS - QUESTS & QUESTS🏆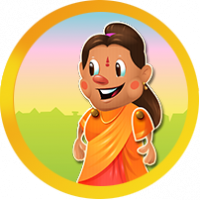 Hello Super Farmers
💪
👩‍🌾
Time for new contest in our Super Farm🍐🍅🍐
Quests is a familiar feature in the Super Farm, which is fun and fulfilling the Quests will give us very useful goodies🎁
Do you like to fulfill the Quests every day?
I sure do and it is one of my favorite tasks in the game😍 If there are hard quests, I try as much as I can. I also swap some of the Quests when the task is hard but the reward is not "super"!! For example, when I have the Quest to "win 5 levels with 3 stars", and 100 Silver Coins as the reward, I swap it as I feel the reward is very little!!
Fidget the Squirrel loves it when we finish his tasks.
🏆So, This contest is all about FINISHING the QUESTS🏆
Task & Rules📜
You will have to complete 2 NEW Quests every week (10 Quests altogether);
The game gives us 3 new Quests each time. You can choose which of the 2 Quests you would like to finish per week;
At the beginning of the week, post a screenshot of the new Quests you are about to fulfill;
At the end of the week, post another screenshot after your chosen Quests are done;
Sundays are break days for you as it will be counting day for me➕✖️🟰
If you already post a screenshot of your starting Quests but would like to swap one of them, you will have to post another screenshot to show me which Quest you chose to swap;
If you forgot to post screenshot of your finished Quest, you will have to repeat the task;
All you need is 2 Quests per week. Even if you finish 3 Quests, it will not be counted towards the end goal;
Which task/Quest you choose to fulfill is your choice. BUT, you cannot repeat the same Quest;
NOTE📌
In FHSS, Quests feature appears after we pass level # 50. So, if you are below that level, you will not be able to participate in this contest!!
Rewards🏆️
5 Super Farmers will be picked randomly and awarded 30 Gold Bars each.
Extra Extra🎁
All Super Farmers with 10 (different) Finished Quests will win this badge🏅
Duration⏳️
This contest will stay open till 12:00pm USA EST of September 3rd, 2023
Other Timings --> 18:00pm CET (Spain) and 17:00pm GMT (UK)
Terms and Conditions here
🐿️Don't have our Community account yet? 👉️Please Sign-Up Right HERE👈️ It only takes a minute🐿️
Comments
Leave a Comment