🎃🦇🏡👻 Halloween Petopia - the petacular city feature is back!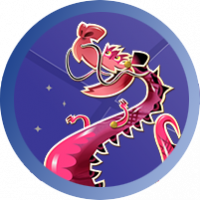 Boo! Petopia is back, spookier than ever.
The pawsome city builder event in Pet Rescue Saga is back! Now in an updated Halloween Edition, with a festive design and full of pet-riffic perks, Petopia will be more petacular than ever! 
Petopia will start on October 10th and run for 4 weeks until November 7th 2022. 
If you missed Petopia earlier, don't worry we'll have a short introduction of this feature here below. 
The Halloween petopia will differ slightly from the original version that we played and enjoyed earlier. Even if you already played the earlier Petopias, there will be some fun surprises for you to explore.
How do I build my city?
Play your regular levels in the game and all rescued pets from the pet levels will move into your Petopia city.
For every level completed you will also be able to add a new building to your Petopia. Choose between three different options of buildings to get your own special spooky touch. The building can be placed anywhere in the marked area around the Central station. 
Love Points Meter
The love points meter above will progress for every building you add. When the meter is full, you will be rewarded with a Special Building or a Booster reward.
For every full love points meter, you will also rank up on your city with one level. The level is displayed to the left on the meter. 
Special cards
When progressing in Petopia you will also sometimes be rewarded with a Special Card. In Halloween Petopia there will be four types of Special Cards available.
Witch - Receive a Witch pet that will transform other pets into bats.
Broom - Gives a flying broom to a pet.
Graveyard - Get a spooky new building.
Haunted hause - Delight your pets with a scary rollercoaster.
Candy Factory
Treat your pets with the best candies in the world! In the Halloween Petopia you will be able to build a Candy Factory that produces candies from the Candy Crush games. Your pets may eat these for a lovely trick or treat moment and in return give you rewards.
Get extra love!
When a pet in your city is thinking of something, like playing with a ball, getting washed or having a donut. You can then tap on the pet and give them their treat and they will give you some love. The love will make your Love Points Meter progress faster.
Quests
The Petopia Halloween quests can be found under the Events tab. The quests are gathered in batches with three quests in each. Every completed quest will give you a reward, but when all three quests in the same batch are completed, you can open the chest and claim an even bigger reward. 
Petopia not showing up in your game?
Petopia is only available on mobile devices. If you are playing on a desktop, you can continue playing on a mobile device by connecting the game to your Facebook account and access to the Petopia. 
Please note that some older devices and low end devices may not be able to run Petopia. Connection issues on the device may also prevent you from seeing the event.  
You will also need the latest version of the app installed on your device to be able to receive the event in your game. 
🌍️ Where are you playing from? Let us know, get badge and a chance to win 10 GBs HERE
🎃🏡 Share your Petopia city view and earn a badge HERE
Let's get in the Halloween Spirit with some Petacular Fun! 🎃🐕🐈 Win 50 GBs HERE
😺 ​New to the Community? Register HERE in just 2 seconds.
Comments