🕷️Solve a Cryptogram and get a badge🕷️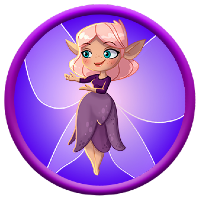 Hello Adventurers
🙋‍♀️
We have a fun contest for you, This is called a Cryptogram.
I have already entered a few letters to help you out, but you will need to fill in the blanks.
Once you have completed putting in all the missing letters, you will see 2 questions.
🕷️Post your answers to the 2 questions and place in spoiler.
🕷️Once you have answered both questions, you will then earn the Scarabs badge.
Good Luck everyone and have fun😀
You have until August 2nd to respond.
Want to join, but have no account, you can register here in 2 minutes
Comments