💫 Claim your 5000 Milestone badge 💫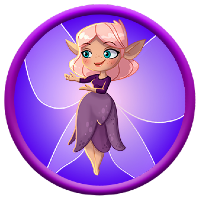 Hello Pyramid Adventurers
🌟
Are you a Master of Pyramid?
Have you passed 5000 Levels?
If so, then it is time you show off your 5000 Milestone badge. 🤩
Take a screenshot of your map and please put initials or name on the screenshot and post it here. You then will receive your awesome badge
For instructions on how to take a screenshot please visit here.
But wait, there is more...
Don't miss out on all exclusive Pyramid badges 
Comments